For information about the 2010 retreat and our needs for that event, please see: http://projectjason....hp?topic=6504.0
Click on the photo above to view a slideshow from the 2009 reteat
Keys to Healing: Mind, Body, and Spirit ~ Project Jason Retreat 2009 ~ Omaha, NE June 12-14
Hello to our families,
I am so very pleased to tell you that the Project Jason board of directors has given their blessing to a proposal of mine, which is something I have wanted to do since we founded the organization.
Please mark your calendars for June 12-14 2009. On those dates, Project Jason will be hosting a retreat for family members of both missing children and adults. The retreat is open to adult family members who reside anywhere in North America, and will take place at a spacious, comfortable, and scenic retreat center near Omaha, NE.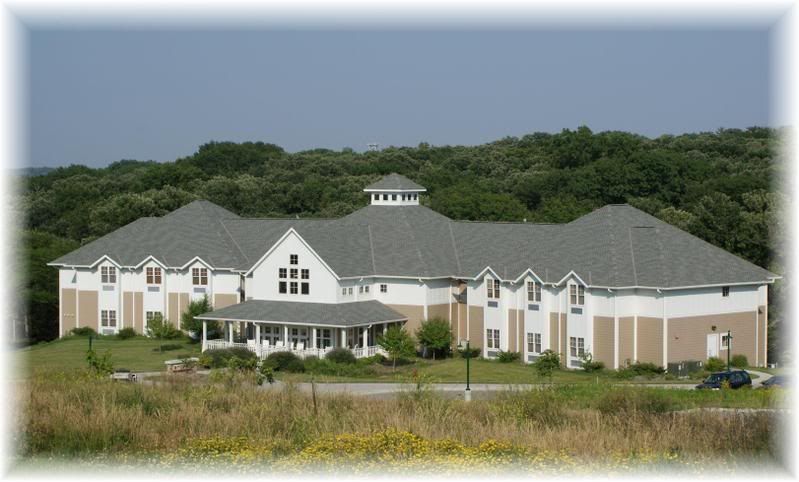 Comfortable accomodations and people who understand your unique needs await you.........
The main goals of the retreat are for family members to gain an understanding of the body's reaction to the trauma of missing a loved one, to recognize and understand the emotions which surface, and learn methods of coping. Family members will also benefit from meeting and networking with others who can relate to this unique tragedy. Classes offered during the retreat will cover all aspects of living in the "not knowing", with a focus on mental, spiritual, and physical healing.
Duane Bowers, Project Jason's Healing Harbor counselor, and one of the nation's most knowlegeable and respected authorities on dealing with the emotional issues faced by the families of the missing, will teach the main courses during the retreat.
While there are many other courses and events in the planning process, we'll just mention a couple of other features now:
1) A law enforcement official will be present to take DNA samples from biological family members who have not yet done this. These DNA samples will be processed by our friends at the Center for Human Identification lab in TX, and will be entered free of charge into the national CODIS database.
2) Free chair massages will be available on day two of the retreat.
3) A registered dietician will discuss healthy eating for busy and stessful lifestyles.
4) A certified personal trainer will reveal ways to exercise on the run, and how exercise alleviates stress.
......and more.
(Keep checking back for updates)
[img width=400 height=268]
http://img.photobuck...i/DSC00051a.jpg
[/img]
Find a place to rest your mind, body, and spirit...............
We feel this is such an important and needed venture. To our knowledge, there is no other open invitation retreat for families in the US.
We'll be providing you with additional information about the retreat every few months, and registration details coming at the end of this year. We wanted to let you know now in case that would be helpful to you for planning purposes.
Feel free to pass this message along to other families of the missing you know. We're very excited about this, and hope that you are too.
With Hope, Always,
Kelly Jolkowski, Mother of Missing Jason Jolkowski
President and Founder,
Project Jason
http://www.projectjason.org
[img width=400 height=268]
http://img.photobuck...ki/DSC00016.jpg
[/img]
Take a peaceful walk among the pines................
Join us for your keys to healing.
The 2009 retreat is in loving memory of Mike Barbiere and in honor of missing Jason Jolkowski.
Mike Barbiere
Jason Jolkowski