X
Project Jason Profile:
Name:
Wayne Donald Williams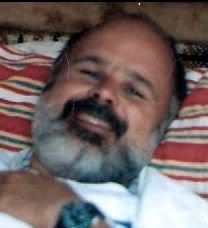 Alias: none
Date of Birth: 12/14/1945
Date Missing: 05/30/1998
Age at time of disappearance: 53
City Missing From: El Toro
State Missing From: California
Gender: Male
Race: Caucasion
Height: 6 feet
Weight: 190-200 lbs.
Hair Color: Salt and Pepper
Hair (other): Balding
Eye Color: Hazel
Complexion: Tanned
Identifying Characteristics: Scar on left elbow, scars on knees from a motorcycle accident
Clothing: Shorts and T-shirt, deck shoes. Often wears blue jeans and T-shirts
Jewelry: Plain gold rope chain, wears minimal jewelry.
Circumstances of Disappearance: Wayne told family members that he had a job in Florida and that he was moving to start this job. He has not been heard from or seen since. One family member said he left his possessions behind.
Medical Conditions: None
Investigative Agency: Tulare Police Department
Agency Phone: (559) 685-2300
Print a poster:
http://www.projectja...Williams.pdf