Print a poster:
http://www.projectja...erillaDoyle.pdf
http://www.tulsaworl..._297_Poli000521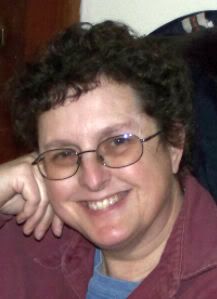 Police need help finding missing woman
11/24/08
Police need the public's help in finding a missing woman from Bentonville, Ark. Cerilla Ann Doyle, a former police officer, was last seen at her home in Bentonville, but authorities suspect she may have taken a bus to Tulsa, according to reports from the Bentonville Police Department.
Doyle, 51, has a concealed carry permit, and she is possibly armed.
She was recently suffering from symptoms of depression, and authorities are concerned about her well being, according to Bentonville police.
Doyle left her identification information, cell phone, vehicle and other personal property at her home. Police believe that she may be using another name.
She is described as 5 feet 3 inches tall, weighs 197 pounds and wears glasses.
Anyone with information should call the Bentonville Police Department at (479) 271-3175. Or call Crime Stoppers at 596-COPS. Text messages or e-mail can be sent to the Tulsa Police Department at tulsaworld.com/crimestoppersemail.
The Crime Commission offers rewards for information leading to arrests, and those reporting information can remain anonymous.