Print a poster:
http://www.projectja...erlyMeadows.pdf
http://arklatexhomep...text/?cid=51751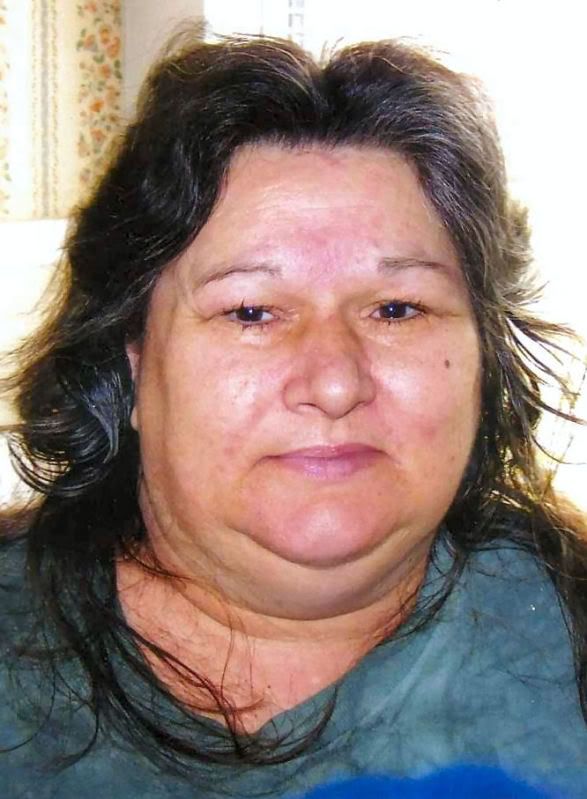 Marshall Police Seeking Help in Missing Person Case
Reported by: Marshall Police Department
Monday, Dec 29, 2008 @05:57pm CST
The Marshall Police Department is seeking the help from the public to locate Beverly Meadows, who was last seen December 26, 2008 at Community Care Nursing Home, 207 W. Merritt Street, Marshall Texas. Meadows is a white female, 48 Years of Age, 5'3, approximately 240 lbs., with gray and black hair.
It is believed that Meadows walked away from the facility wearing a blue t-shirt with a Harley Davidson emblem on the front, blue jeans, and flip-flop shoes. It is unknown if Meadows has any personal belongings with her. Beverly Meadows has a medical condition that requires her to take medication every day and it is believed that Meadows does not have the medication with her.
Meadows could have family in Elysian Fields, Texas, Shreveport, Louisiana and Florien, Louisiana.
Anyone who feels they may have seen Ms. Meadows is urged to contact Lt. Patrick Clayton of the Marshall Police Department Criminal Investigation Division at 903-935-4546. Any after hours call may be directed to MPD Dispatch at 903-935-4575.