Print a Poster:
http://www.projectja...thaFranklin.pdf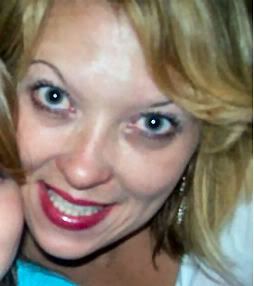 http://www.cullmanti..._251204554.html
Local woman missing for nearly a month
By Patrick McCreless
The Cullman Times
Cullman County Sheriff's investigators are asking for the public's help to locate a local woman who disappeared nearly a month ago.
Tabitha Lynn Franklin, 27, of Bremen and mother of three children, was last seen on Aug. 13 in the West Point area. She has blond hair, is 4 feet, 2 inches tall and about 140 pounds.
"She's never been gone for more than three days without calling me or her kids," said Bobby White, Franklin's brother. "She's been gone almost 30 days now. She's never been out of contact this long, ever."
Lt. Scott Clay of the Cullman County Sheriff's Office said Franklin was supposedly traveling to Hueytown in Jefferson County on the day she disappeared.
"She was supposed to be meeting some family," Clay said.
White said he and other family members have hung posters with Franklin's picture all around Cullman as well as Hueytown and Birmingham.
"She's just a fun, outgoing, funny person," White said. "She's never been gone like this."
The sheriff's office currently does not consider Franklin's case to be a criminal matter.
"We don't suspect any foul play at this time," Clay said. "Maybe she's at someone's house. We're hoping someone will see this and call us."

Anyone with information regarding Tabitha Franklin's whereabouts are encouraged to call the Cullman County Sheriff's Office at 256-734-0342.