Project Jason Profile: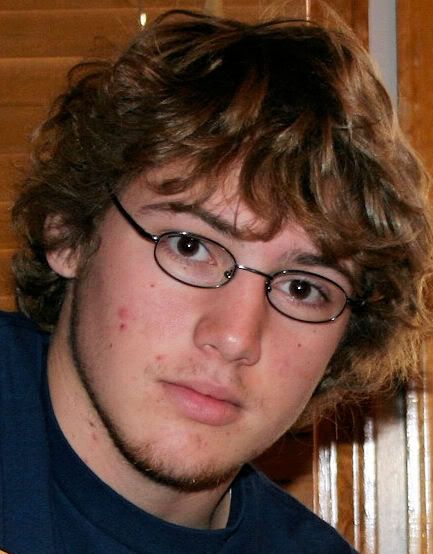 Name:
Michael Fuksa
Alias: Bradyn
Date of Birth: 05/19/1987
Date Missing: 07/15/2009
Age at time of disappearance: 22
City Missing From: Olathe
State Missing From: Kansas
Gender: Male
Race: White
Height: 6ft. 4in.
Weight: 185 lbs
Hair Color: Brown
Eye Color: Brown
Complexion: Olive
Identifying Characteristics: Bradyn may be wearing small wire frame glasses. He had no piercings or tattoos when he disappeared. His hair was very short when last seen, but is naturally curly.
Clothing: Brown Dockers boots and jeans. He may be carrying a navy blue Nike bag.
Jewelry: Bradyn always wore a silver St.Michael's medal on a leather rope around his neck.
Circumstances of Disappearance: He told his roommate that he was going over to his parents house, but he never arrived. His vehicle was found the next day at mile marker 121 outside Douglas, Wyoming. It had gas in it and was in working condition. Bradyn left his clothing and laptop inside the locked vehicle. His cell phone is also missing, but has not been turned on since Wednesday, July 15, at 2:30pm, at which time he was speaking to his mother. Bradyn usually carries a 9MM gun and a pocket knife with him.
Medical Conditions: Bradyn is a severe asthmatic and suffers from migraine headaches.
Investigative Agency: Det. Kenton Thompson, Olathe Police Dept.
Agency Phone: (913) 971-6206
Investigative Case #: 2009-0011000
Print a Poster:
http://www.projectja...ichaelFuksa.pdf