Project Jason Profile: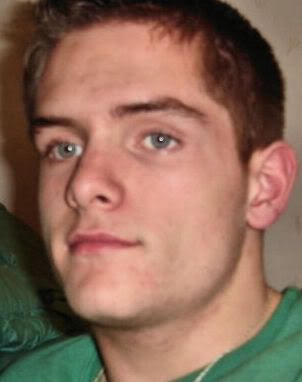 Age progressed to 24 years
Name:
Aaron Watkins
Date of Birth: 08/23/1989
Date Missing: 11/11/2007
Age at time of disappearance: 18
City Missing From: Elizabeth
State Missing From: NJ
Gender: Male
Race: White
Height: 5 ft 6 in
Weight: 140 lbs
Hair Color: Brown
Eye Color: Blue
Complexion: Fair
Identifying Characteristics: Aaron has a pierced tongue and ears, and a mole under his right eye.
Clothing: He was last seen wearing a green baseball cap, black hooded sweatshirt, blue jeans, and black shoes.
Circumstances of Disappearance: Aaron's roommate stated that he last saw Aaron leaving his home in the roommate's vehicle to go to an acquaintance's home. The vehicle was later found by the police parked on the Driscoll Bridge in New Jersey. Divers searched the waters an hour afterward, but there was no sign of Aaron. He has not been seen or heard from since then. There has been no activity on his Social Security account.
Medical Conditions: Aaron was diagnosed with ADHD when he was a young child.
Investigative Agency: Plainfield Police Department
Agency Phone: (908) 753-3021
Investigative Case #: 07-39839 / NCIC M586976644
Print a poster
:
http://www.projectja...aronWatkins.pdf