2-year-old boy missing in Washington state
By the CNN Wire Staff
updated 6:51 PM EST, Sun November 6, 2011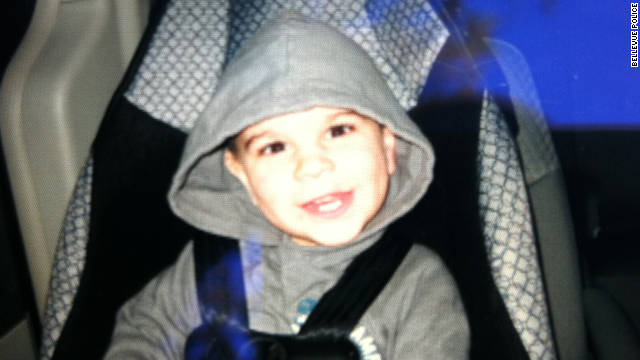 Authorities in Bellevue, Washington, are searching for 2-year-old Sky Metalwala
(CNN) -- Authorities are searching for a 2-year-old boy in Bellevue, Washington, after the boy's mother said he went missing when she left him in her car to get help after she ran out of gas.
The mother, who was not identified in a police press release, ran out of gas Sunday morning in the northwestern area of the city with her two children, a 4-year-old and 2-year-old, in the car, authorities said.
The woman took the 4-year-old with her when she went to seek assistance, police said, leaving 2-year-old Sky Metalwala behind.
"Approximately an hour later she returned to the vehicle and the baby was gone," police said in a statement.
Authorities used tracking dogs to search for the missing boy.
Read more:
http://www.cnn.com/2...on-missing-boy/
Contact Bellevue Police at (425) 452-6917 with any information on Sky's whereabouts.