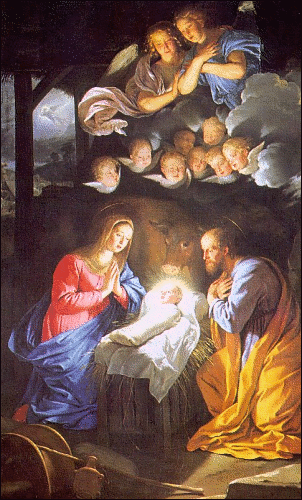 As I am writing this, it is already Christmas in many parts of the world. The earth continues its slow spin, and little by little brings a new dawn to all its inhabitants.
In some places, there are joy and merriment, singing and plentiful food, gifts and giving. In others, there is no difference in the day. There are death and sorrow, war and crime, hopelessness and despair, and apathy.
In the families of the missing, there are many varied emotions: denial, numbness, heartache, and more. We wonder and we wait. Will there be a Christmas miracle for us? Will the coming new year bring answers? An empty place remains at the table, and a very particular sound of laughter missing from the chorus of other human sounds. Can we and will we still find peace in our hearts and a reason to celebrate?
Our problems, while painful, are of this temporary world and the human condition. Christmas reminds us that there is no burden we can't bear and that the light of love cannot be extinguished. We also know that as we mark the day with our families, friends, and other loved ones, that there are many blessings to behold.
On this day we call Christmas, Heaven touched the earth, giving us the gift of God's son. It was a moment of time unlike any other in the history of the universe, a moment in which we are invited to participate. It is a moment in which a portal opened with love streaming down from within, remaining open to all throughout the ages.
Yes, we were given the gifts of love, and the accompanying peace and joy given as gifts. But there was another gift as important. There is also hope, a hope for a better world, and a firm hope for the world beyond this one.
May this Christmas season provide you with an ample measure of love, joy, peace, and hope for the coming year.
Kelly Jolkowski and the staff of Project Jason