The Project Jason Board of Directors is pleased to announce that the 5th annual Keys to Healing Retreat will take place on September 27-29, 2013.

Register Here: http://projectjason....ation-form.html

Note: If you have not registered your missing loved one for services with us, you must do that prior to registering for the retreat and then obtain verification of eligibility from us. To register a missing loved one:
http://projectjason....ing-person.html
Keys to Healing: Mind, Body, and Spirit ~ Project Jason Retreat ~ Omaha, NE September 27-29, 2013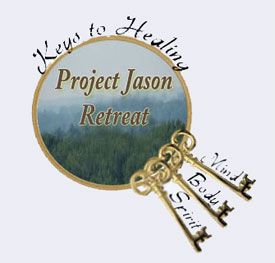 When someone you love disappears, you're not handed a manual and given clear cut instructions on what to do and how to do it. Finding qualified help in the midst of what is likely the most traumatic event in your life seems like an impossible task, and especially to seek this help in tandem with the search for the missing loved one. You may find help with the search and investigation, but when the door closes at night, friends have gone home, and you still don't have the answers, you're now alone to attempt to make sense of a senseless event.

It's not making sense, though, and you wonder if the way you're feeling is normal. You question your own sanity as you deal with symptoms such as inability to sleep and memory issues. You may experience a roller coaster of emotions such as guilt, fear, anger, anxiety, and just plain numbness. No one truly understands, and you doubt your ability to go on. You want the nightmare to end, but another day begins in the same way. Is there help for you in your unique and life-altering situation?

The professionally trained staff at Project Jason know the difficulties we face in this situation. We know the emotions and the frustrations. None of us knows how long this journey will last, so it's important that we do all that we do what we can to keep ourselves mentally, physically, and spiritually strong for the day we have our answers. These are the Keys to Healing, the keys to help you face each day without your missing loved one.

Your well-being is the most important element in what we do: support. The Keys to Healing retreat, and all it offers, is the best life training offered anywhere for persons living with the ambiguous loss of a child or adult loved one. In addition to the training sessions, you'll meet with other families who know and understand how you feel. You'll be in a safe and private environment that nurtures your mind, body, and spirit and gives you to tools to move forward in a manner healthy for you, while continuing in the search for your loved one.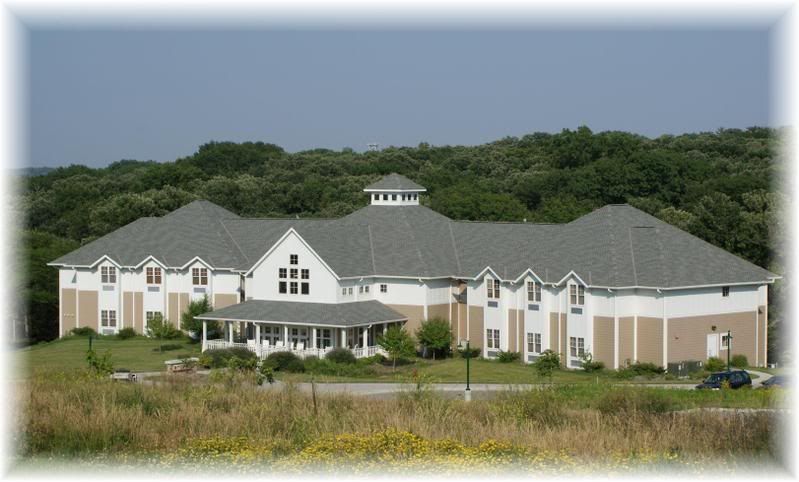 You will find peace and camaraderie unlike anywhere else at the Swanson Center.

Sessions will be conducted by professional instructors, including a licensed counselor. As the Keys to Healing Retreat is for healing the mind, body, and spirit, past retreats have featured massage therapists, personal trainers and nutritionists, demonstrations of anti-stress techniques, and spiritual advisers. The 2013 weekend will treat attendees to professionals with similar unique mind, body, and spirit specialties.

As in years past, the 2013 retreat will feature different curriculum format that provides the Keys to Healing information to all attendees, but also creates a new experience with expanded learning for past attendees. Class descriptions and pricing will be announced at a later date.

Our core instructor is Duane Bowers, LPC. We believe, and past attendees agree, that Duane is the most knowledgeable counselor in the country in respect to understanding the unique emotional issues families of missing persons encounter. Among his many services to families dealing with grief is providing support to families of abducted, missing, exploited and murdered children through the National Center for Missing and Exploited Children (NCMEC) and to families of missing persons of any age through Project Jason's Healing Harbor. Bowers is the author of "Guiding Your Family Through Loss and Grief" and "A Child is Missing: Providing Support for Families of Missing Children."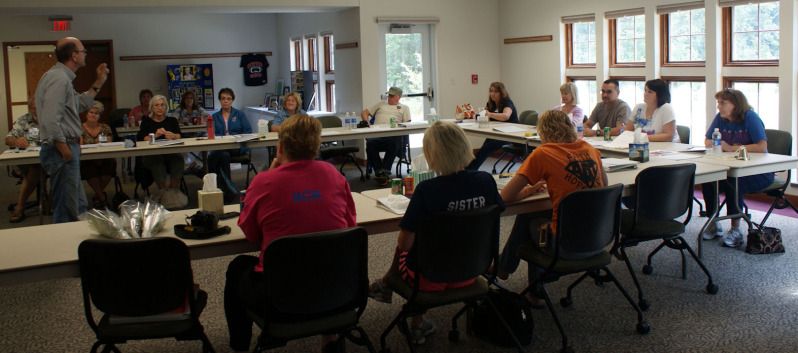 Come to a place where everyone understands without having to explain a thing, and often, words are not needed.

The Keys to Healing will again take place at the Swanson Center, a spacious, comfortable, and scenic retreat center near Omaha, NE. The entire retreat center has been booked to ensure the most private and peaceful of experiences for the attendees. The grounds around the center are lovely and quiet, allowing you to find some peace, away from the hustle and bustle of life. You can take a walk in the woods or gaze upon the reflection of the trees in the nearby lake. You can sit uninterrupted and reflect in an outdoor chapel. It's up to you.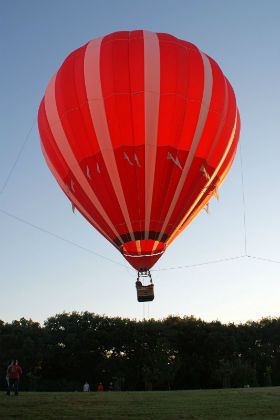 This event is weather-dependent and not guaranteed to occur.

Special Event: In 2013, we're bringing back the free tethered balloon rides for our attendees. In 2010, we surprised them on Sunday morning of the retreat with this very meaningful event. We look forward again to more joyous moments!

Eligibility: The retreat is open to immediate family members (spouse, biological parent(s), legal guardians, adult siblings, adult children and the spouses of all mentioned) of still missing persons whose cases are listed with law enforcement agencies in North America and who have registered with us for services. The attendee needs to be age 18 or older. (Registration will open in early 2013.)

If you haven't registered for services with us in the past, click here first: http://projectjason....ing-person.html

Have questions? Ask us at assistance@projectjason.org

I have been blessed during the ten years since Jason's disappearance to have had a good support system, faith for the journey, and training to gain an understand of what is happening inside me and how to handle a variety of situations as they come along. I have learned to laugh again and experience joy, while at the same time keeping the search for my son active. I could not possibly box up what I learned and send it to you, but I can give it to you in the Keys to Healing retreat.

So, this is my gift to you from me and Project Jason. I hope you'll be able be able to join us.

Kelly Murphy, Mother of Missing Jason Jolkowski
President and Founder,
Project Jason
www.projectjason.org

All missing persons are loved by someone, and their families deserve to find the answers they seek in regards to the disappearance.

Group photos from past retreats: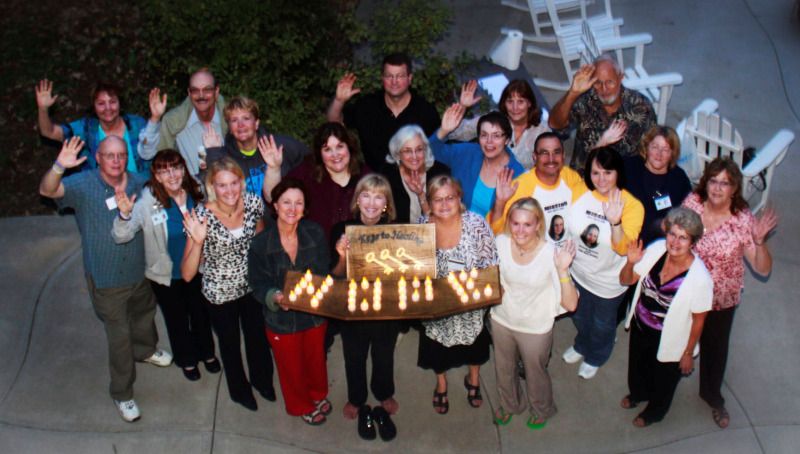 Project Jason Keys to Healing Retreat 2012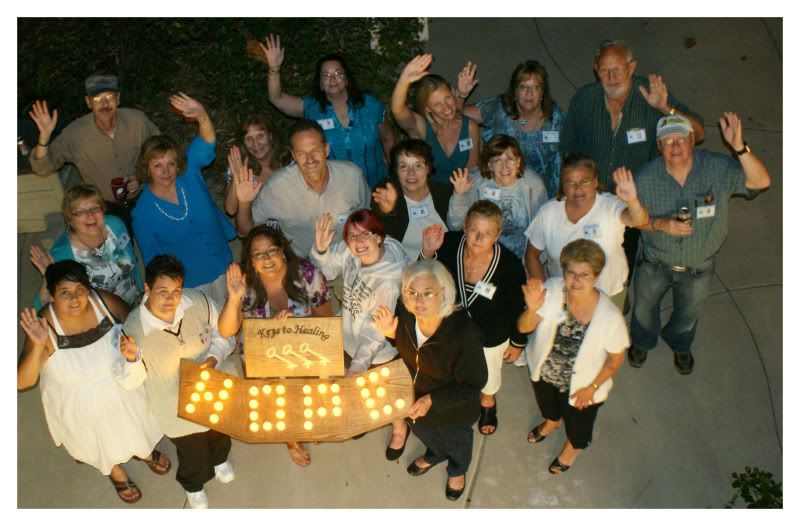 [b]Project Jason Keys to Healing Retreat 2011


http://www.youtube.c...player_embedded
As you can see by watching the faces in this video, the 2009 retreat was a success. Now we need the public's help to provide this service to more families. http://www.projectja...rg/retreat.html

Keys to Healing video filmed by Christina Fontana, director of "Project Jason, A Voice for the Missing".
http://voiceforthemissing.com/



Click on the photo above to view a photo slideshow from the 2010 retreat



Click on the photo above to view a photo slideshow from the 2009 retreat

Information and Class Descriptions from the 2012 retreat: http://projectjason....p?topic=11580.0

Information and class descriptions from the 2011 retreat: http://projectjason....hp?topic=9406.0

Information and class descriptions from the 2010 retreat: http://projectjason.....php?topic=9324

Information and class descriptions from the 2009 retreat: http://projectjason....hp?topic=2893.0


If you haven't registered your missing loved one for services, click here: http://projectjason....ing-person.html

Have questions? Ask us at assistance@projectjason.org