Print a Poster:
http://www.projectja...ElshaRivera.pdf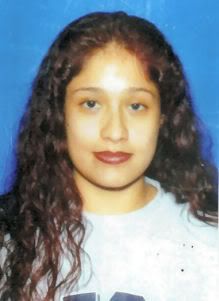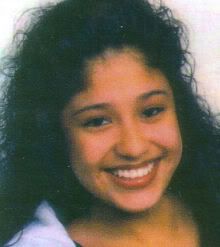 Elsha, age 16
Name:
Elsha Marie Rivera
Case Number: M0407004
Case Type: Endangered
Last Seen in: Fort Worth (Tarrant County)
Last Seen on: 2/1/2004
Height: 5' 0 "
Weight: 100 lbs.
Age Missing: 25
Eye Color: Brown
Hair Color: Brown
Date of Birth: 12/16/1978
Race: White/Hispanic
Sex: Female
State Missing From: Texas
Country Missing From: USA
Circumstances: Ms. Rivera has a scar on the back of her head which is visible when her hair is parted. She also has a burn scar on her hand and scars on both of her lower legs. Ms. Rivera is very petite and appears to be younger than her actual age.
Missing Persons Clearinghouse
Texas Department of Public Safety
P O Box 4087
Austin, Texas 78773-0422
Phone: (512) 424-5074
Helpline: (800) 346-3243
Fort Worth Police Department
350 W. Belknap Street
Fort Worth, Texas 76102
(817) 335-4222
Print a Poster:
http://www.projectja...ElshaRivera.pdf