Project Jason Profile:

Name: Erik Lamberg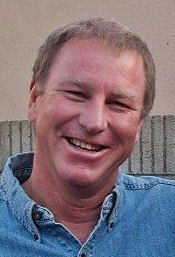 Alias
Date of Birth: 10/29/1961
Date Missing: 05/28/2013
Age at time of disappearance: 51
City Missing From: Redondo Beach
State Missing From: CA
Gender: Male
Race: Caucasian
Height: 6 ft 5 in
Weight: 190 lbs
Hair Color: Dirty Blonde
Eye Color: Blue
Complexion: Clear
Identifying Characteristics: Erik wears glasses, has a broken upper front tooth, and has artificial hips. (both sides)
Clothing: He may have been wearing a t-shirt and shorts.
Jewelry: None
Circumstances of Disappearance: Erik went missing while driving to Oregon. He was delayed two days in the Laytonville, CA area while attempting to have repairs made to his van, which had been towed, but the shop was unable to due to the upcoming holiday weekend.His wife spoke to him on May 26th, and said he sounded paranoid, but stated he was safe in a hotel. He spoke to a hotel clerk on May 27th and was checked out of the hotel on Tuesday, May 28th, but did not speak to any of the hotel employees. He was reported missing on May 29th.
His Honda Odyssey Van was found on June 1, 2013 on Sherwood Road, a remote dirt road in Mendocino County that travels from Willits to Fort Bragg, CA. According to the family, the car had been burglarized. The Sheriff's Department said there was evidence that someone attempted to free the vehicle from the ditch. Erik may have had his cell phone and wallet when he went missing, but his clothing and cell phone charger were left in the vehicle.

There has been no activity on his cell or bank accounts since his disappearance. Search dogs found possible scent a mile west of the scene, but lost the trail. The area is dense forest. Additional searches based upon leads have been conducted as far away as 10 miles at the Clare Mill Depot area, but there has been no sign of Erik. Based upon searches and scent, it appears that Erik went one mile west, and then back tracked 5-7 miles east of where the van was found.


Medical Conditions: Erik suffers from Bi-Polar disorder and was not on his medication at the time of his disappearance. He has never shown violent tendencies.
Investigative Agency: Mendocino County Sheriff's Department
Agency Phone: (707) 463-4086
Additional Photos:

Edited by Kelly, 26 August 2013 - 10:37 PM.
Profile added by Kelly